New development in the field of hydrophobic surfaces
SAUERESSIG Surfaces relies on innovations and investments
The SAUERESSIG Group has been manufacturing printing and embossing rollers for a wide variety of industries for decades. In addition to its comprehensive range of products and services, the company has a strong focus on innovation. The in-house R&D department works across divisions on new developments for the field of product and process optimization.
With their latest innovation, the experts from SAUERESSIG Surfaces are creating pioneering progress on the international market: With the help of a modified hot stamping process, it was possible to create hydrophobic surfaces – a specially developed surface structure to imitate natural effects. "Hydrophobic comes from ancient Greek and means 'avoiding water'. The leaves and blossoms of the lotus flower are an extreme example of such a surface", explains Robert Staudte, Sales Director SAUERESSIG Surfaces. This is rough and also covered with water-repellent substances. Due to its typical nub structure, there are only a few contact points, so that drops appear almost round on it." This low wettability is the basis of the microstructure we have developed. Depending on the material, we can create a contact angle of up to 150 ° with water on the surface." This means that the liquid rolls off very well and the dirt particles on top are easily washed away.
This self-cleaning ability reduces the adhesion of all types of dirt and simplifies cleaning considerably. Particularly in the case of flooring and furniture surfaces, properties such as waterproof or moisture-resistant have become synonymous for many consumers with extra insensitive and easy-care products. "We see great potential for a wide variety of areas in the hydrophobic surfaces. With embossing rollers engraved with a picosecond laser, we have already succeeded in transferring this effect to coatings and foils", says Staudte.
SAUERESSIG Surfaces offers its customers comprehensive service and joint development options. In addition to technical advice and the weighing of feasibility, the experts also provide support with individual structural development. In the in-house technical center, test impressions can also be carried out using hot stamping processes on foils up to 200 ° C.
NEW GRAVURE PRINTING CENTER AT THE MÖNCHENGLADBACH LOCATION
The SAUERESSIG Surfaces location in Mönchengladbach combines all common technologies under one roof, from raw body production and galvanic processes to the engraving processes, molettage, direct laser engraving and etching. The expansion and comprehensive modernization of the gravure printing center began last year. In addition to investing in new engraving machines and electroplating systems, the production processes were arranged in a flow principle in order to guarantee optimal throughput time and quality. In order to meet the constantly growing requirements in the area of micro structuring surfaces, the laser center at the site was also expanded.
"With the recent investments and modifications, we see ourselves very well positioned for the future and continue to offer excellent opportunities to develop innovative processes and products together with our customers," says Staudte.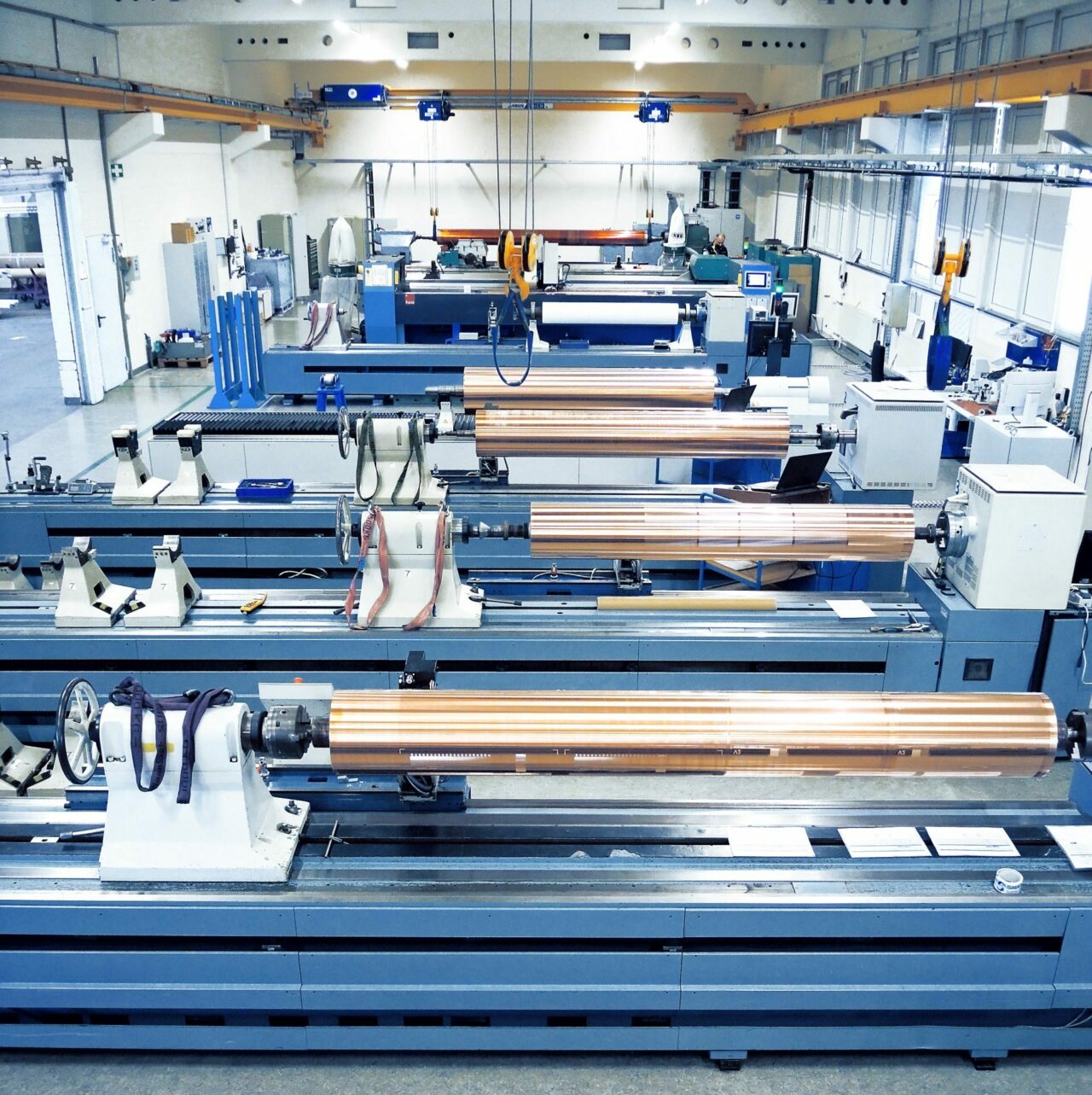 PERSONNEL NEWS

Robert Staudte joined SAUERESSIG Surfaces as Sales Director in October 2020. After almost twenty years of service at Windmöller GmbH, he gained extensive international knowledge at leading companies in the flooring industry at SWISS KRONO TEX GmbH & Co. KG and LCC Fiberon, North Carolina. Most recently, Robert Staudte was with Westag & Getalit AG for several years and thus has essential know-how in the field of wood-based and plastic surfaces. As the new sales manager at SAUERESSIG Surfaces, he will be responsible for decor and flooring across all locations.